.: what's new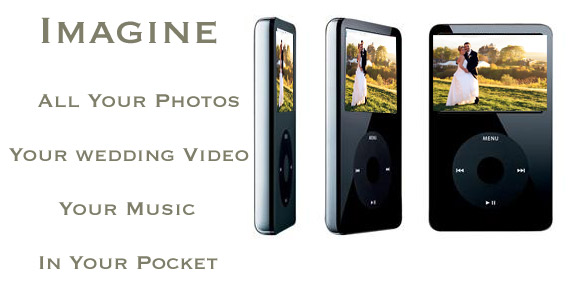 Available as a $320 option, you will receive a 30 GB video iPod from Apple containing your Photo Montage, your entire wedding video, and your wedding photos (if available electronically from your photographer). There will still be plenty of room left over to store a massive amount of your favorite music.
With the supplied cable, you will also be able to hook your iPod to most TVs (must have a composite video connector), and view or show your video on a large screen.
If you already own a video iPod, we will supply you with your montage and video in iPod format at no additional charge.
Be sure and check out this exciting new option.


















Web site contents © Copyright G E N E S Y S D I G I T A L .com 2007, All rights reserved.