Oklahoma -- Native America
What's in Oklahoma? You'd be surprised!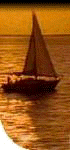 For anyone thinking Oklahoma is dry and dusty, here are some facts sure to drown those misconceptions. The state has more than 4,000 major public, private and recreational lakes with one million surface acres of water. Still doubtful? Oklahoma has more shoreline than the East and Gulf Coasts combined. Take this link and read more about Oklahoma Lakes.
Oklahoma is all thatís best about America: from more than 400 miles of Route 66 to the Chisholm Trail, pine-covered mountains to golden prairies, cities glittering under big skies and American Indian powwows on summer nights. In Oklahoma, deep roots hold firm in the friendly clatter of small-town cafes and the swirl of feathers at a Native American festival. You might want to read more about why we think Oklahoma Has It All!
Also be sure and see the many activities available within just a short drive of St Gregory's University on the Area Activities Page.
Check out some Oklahoma Facts, and to find out a lot more about Oklahoma, including events, lodging, attractions, and a trip planner, visit: